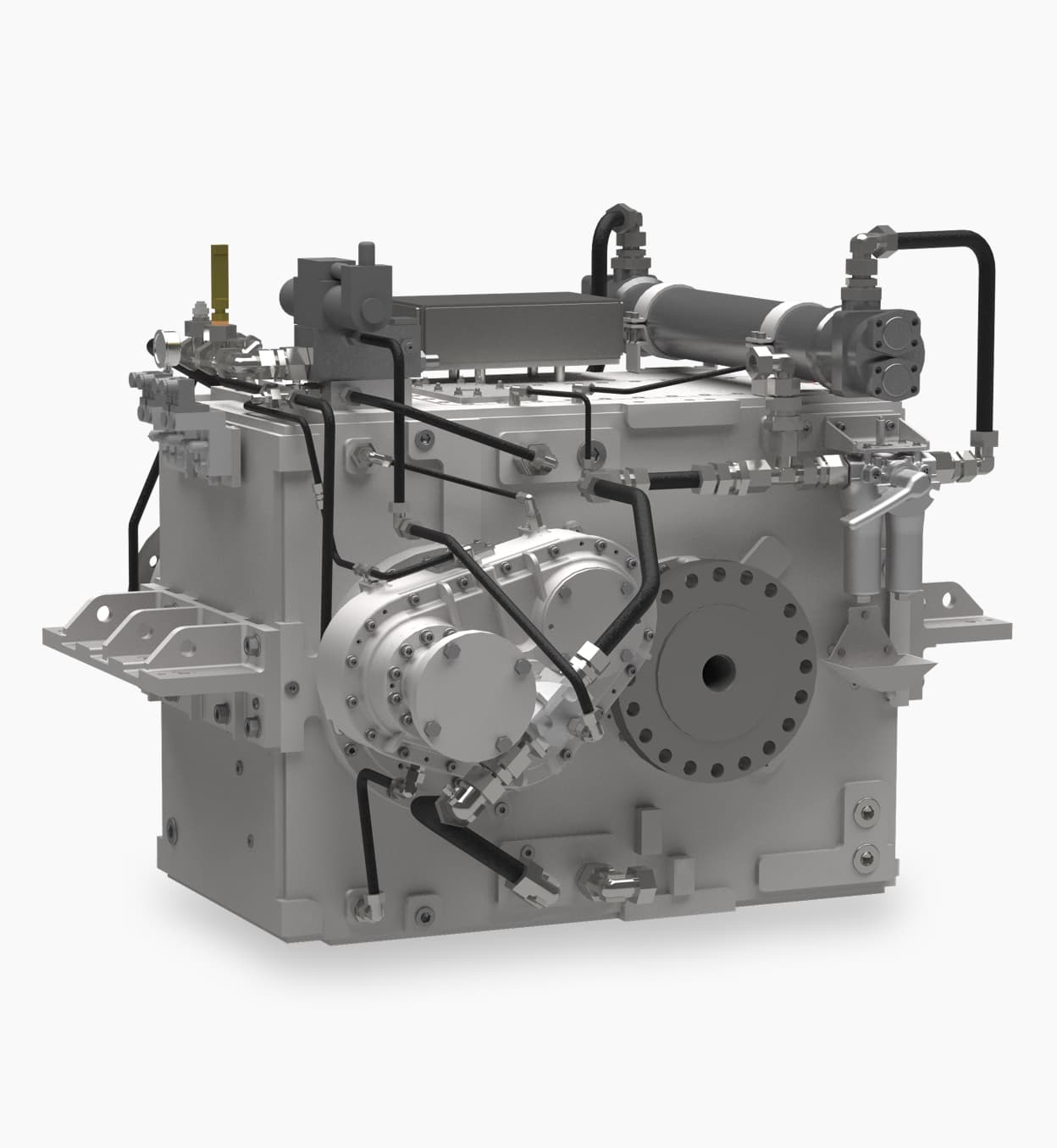 VLJ 1130 – 2230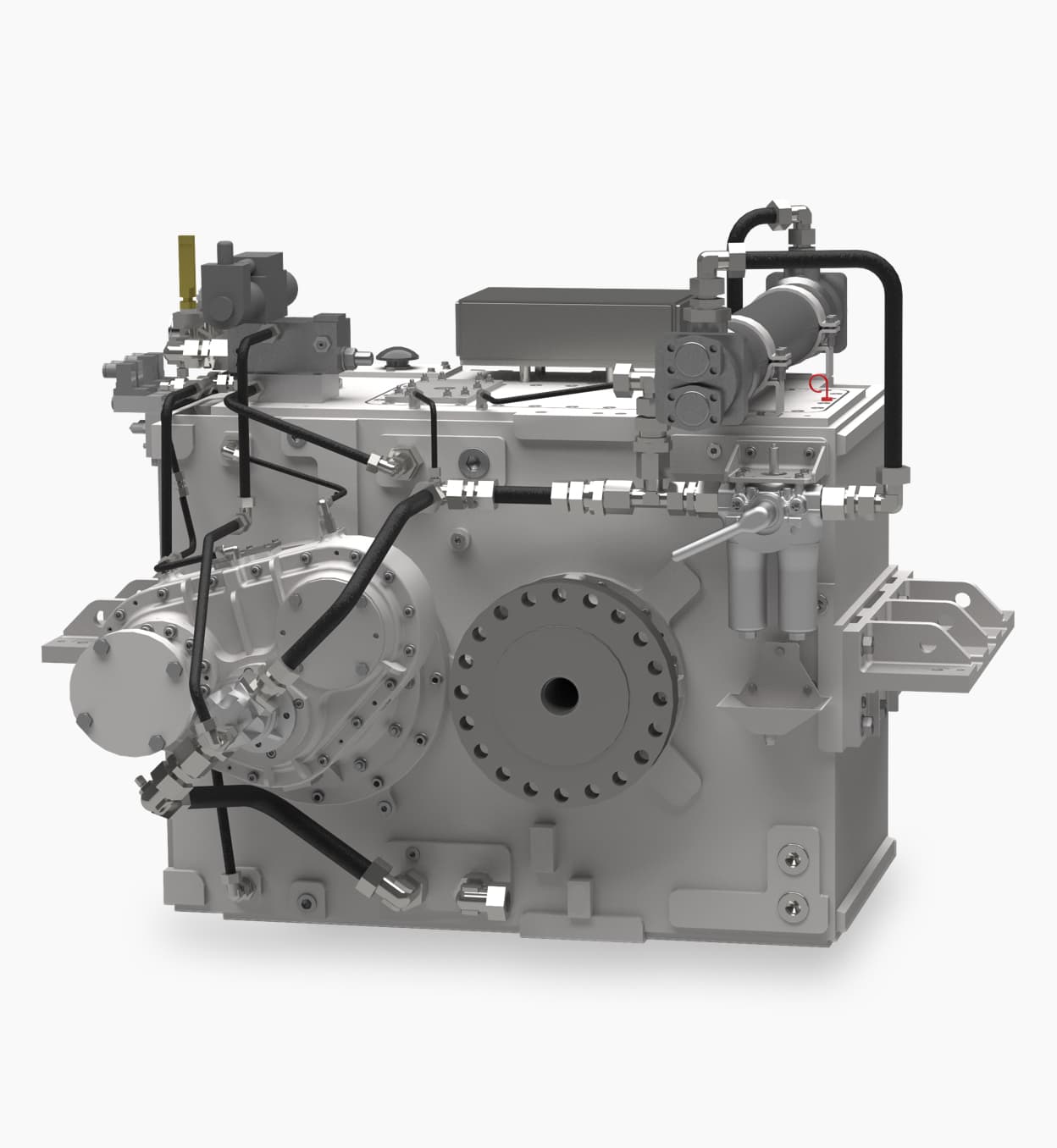 VLJ 1130 – 2230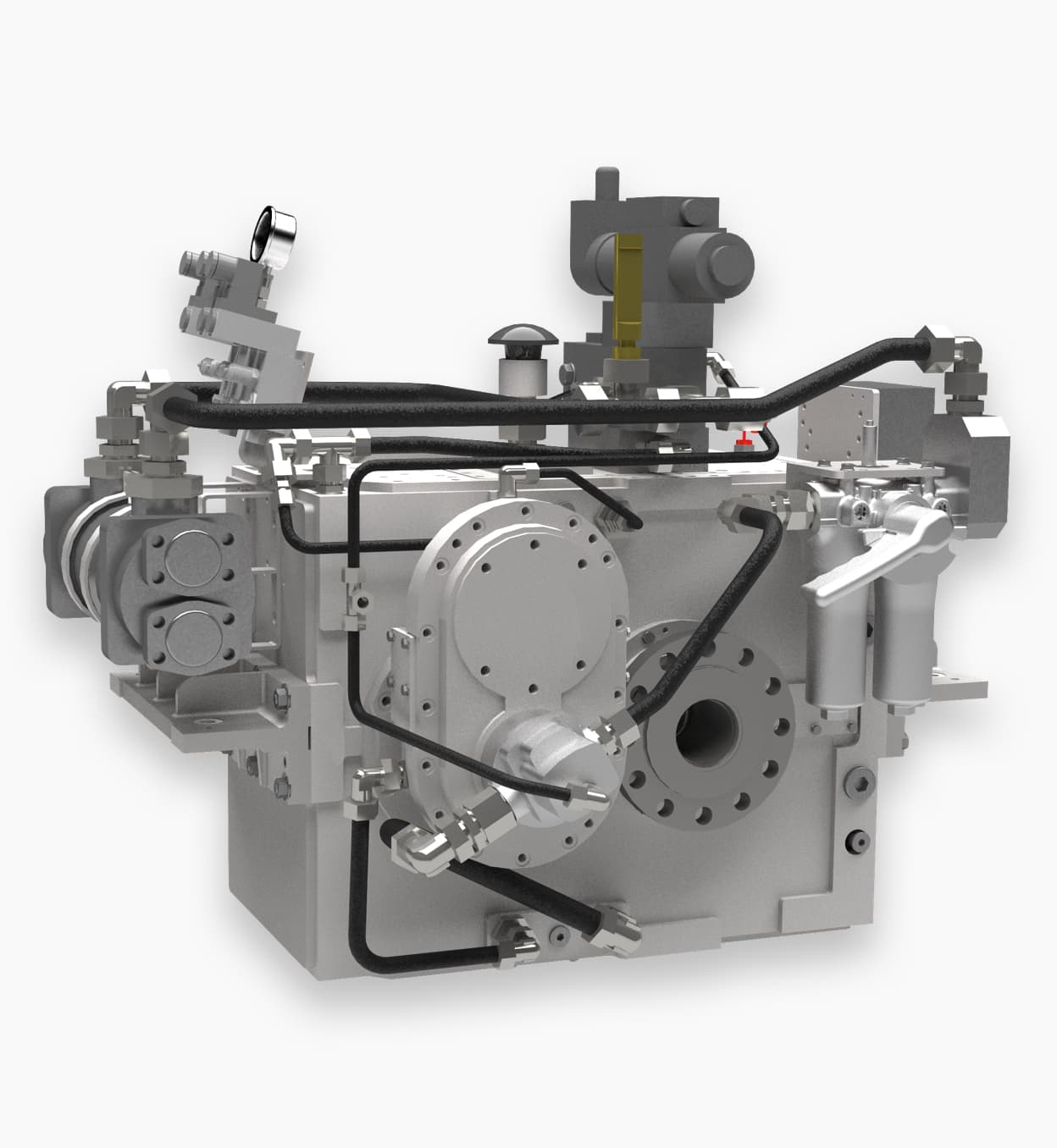 VLJ 430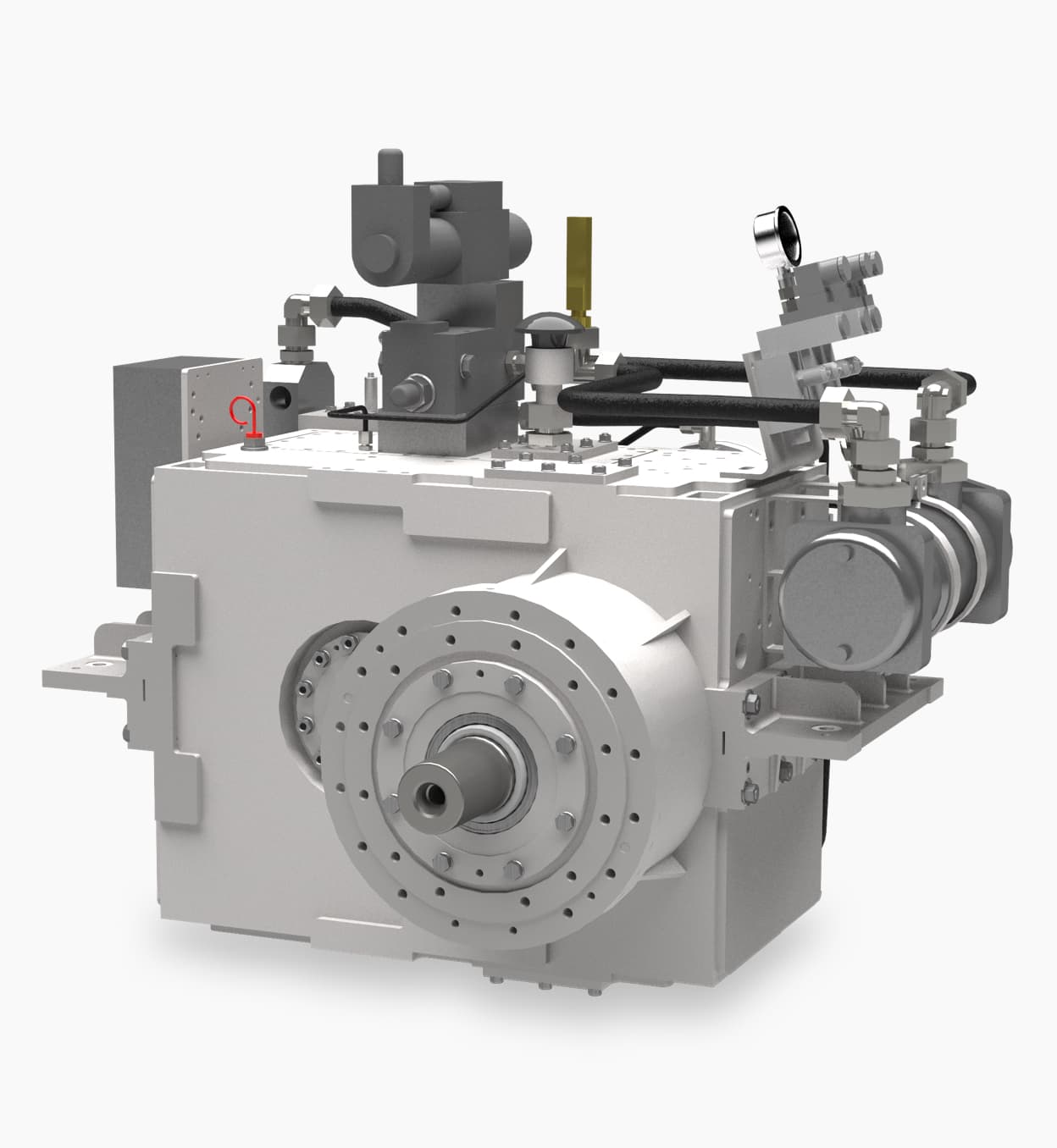 VLJ 430
VLJ 430 - 7541
Workboats
Ferries
Merchant
Hybrid ready
Navy
Offshore
Yacht
VLJ gearboxes have been specially designed for installation in fast ferries and other vessels with similarly high performance demands.
Subject to technical modifications.
Ratings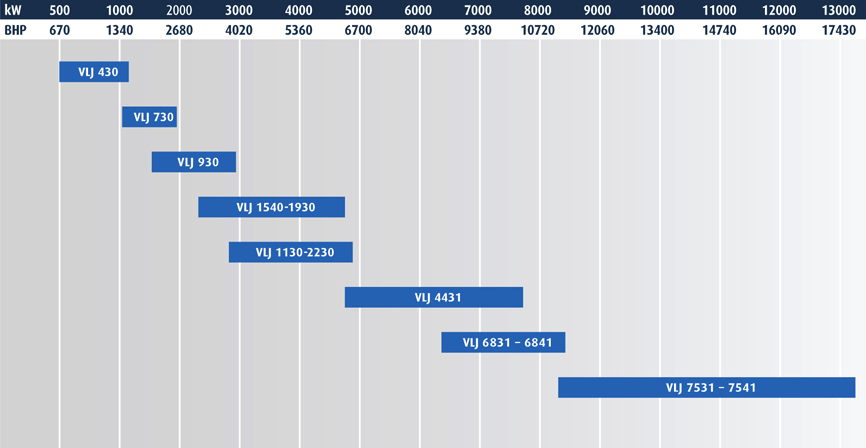 Versions
Housing made from aluminium alloy
With cast brackets or prepared for fitting of mounting brackets for foundation connection (VLJ 430-2230 only)
Vertical execution, horizontal execution available on request
Spur wheels helically toothed, case hardened and tooth flank ground
Hydraulically operated disc clutches with steel / sinter friction surface
Smooth engagement by adapted pressure increase during shifting
Integrated oil sump
Common circuit for operating pressure and lube oil
Oil pump and oil filter easily accessible
Fitted heat exchanger for cooling water inlet temperature of max. 32° C, seawater resistant
Supervision instruments for pressure and temperature
Electrically or pneumatically operated control valve
Input: free shaft end with taper 1:30
Output: forged-on flange
Paint coating with synthetic resin varnish in all RAL colours
Rigid or resilient mounting (VLJ 430-2230 only)
Supervision instruments in accordance with class requirements
Spare parts kit as per classification rules
Options
lf required, the gearboxes can be fitted with an additional Power Take Off (PTO).
All gearboxes can be supplied with additional supervision instru­ments, according to classification society rules, enabling the opera­tor to take all necessary informa­tion from the bridge.
Monitoring of all key data for maintenance purposes.
Impressions