Contract Manufacturing
In addition to the production of high-quality gearboxes and drive systems, REINTJES also manufactures individual components, such as gears, shafts and wheelsets on the machines, in the main plant in Hamelin.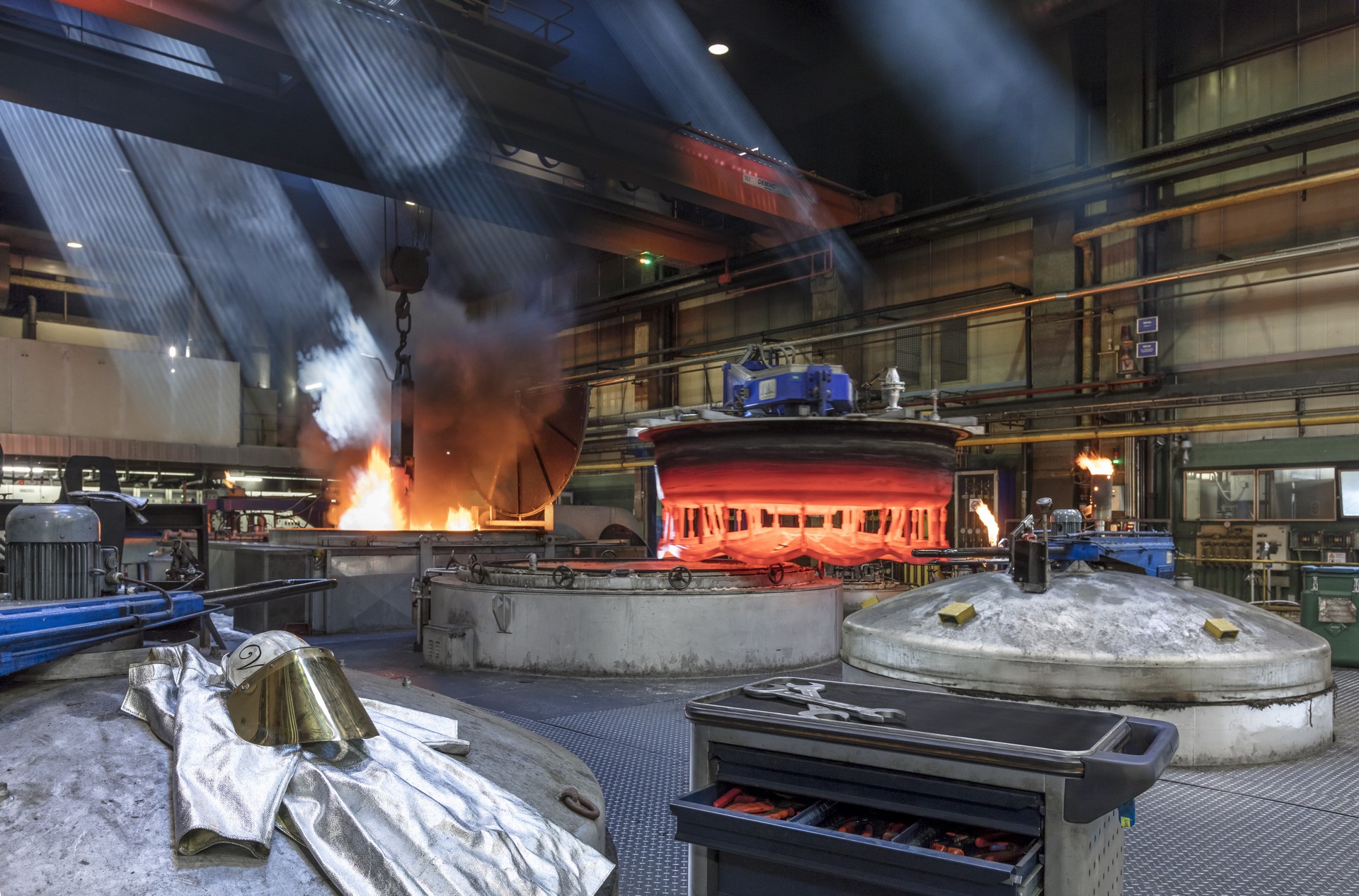 Heat treatment
By default, case hardening steel (18CrNiMo7-6 + HH (1.6587)) or tempering steel (42CrMo4 (1.7225)) or nitriding steel (31CrMoV9 (1.8519)) are treated.
Case hardening, tempering, annealing:
Max. Diameter: Ø 2,600 mm
Max. Height / length: 2,700 mm
Max. Piece weight: 12,500 kg

Documentation:
Case hardening depth (Eht), determination of the mechanical properties. Heat history diagram, microstructure assessment, ultrasonic testing u.v.m.
Gearing
Machining of external teeth by hobbing and profile grinding.
Workpiece diameter: from approx. Ø 200 mm to Ø 3.000 mm
Max. Workpiece length: from approx. 200 mm to 2,200 mm
Module: up to 24 max
Gear quality: Standard: Quality 5 according to DIN ISO 1328 (in some cases up to quality 4 according to DIN ISO 1328)
separate gear documentation: profile, flank line and pitch
Test method: Determination of surface hardness, surface roughness, surface crack test, Barkhausen noise, other common test methods for quality assurance
Hirth toothing: on customer request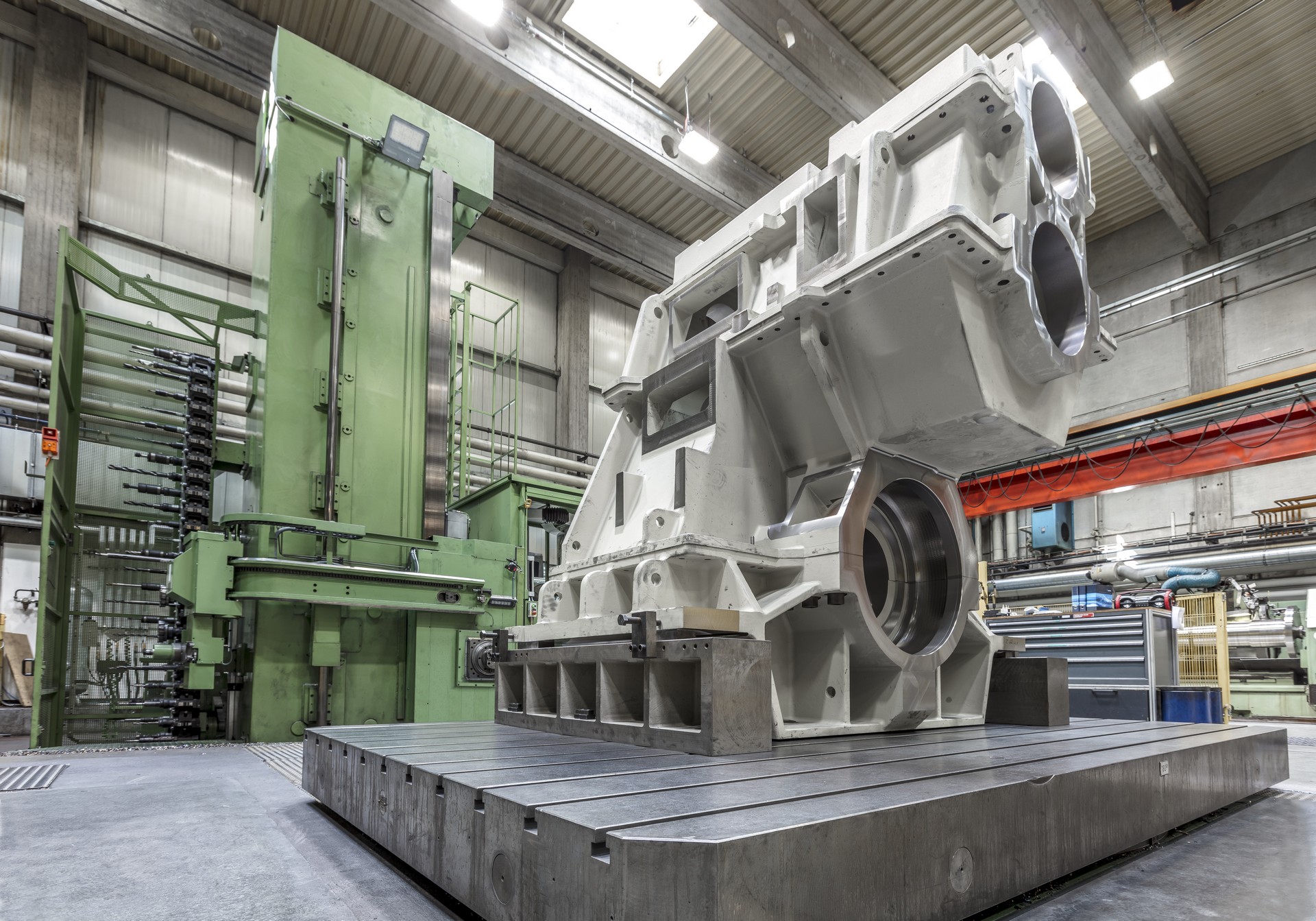 Machining cubic components
Various 3 to 5-axis processing machines with plate field or changing pallet for processing cubic individual parts or small batches:
Pallet size: 3,000 x 4,000 mm
Piece weights: up to 30,000 kg
Workspace:
X axis up to 5,000 mm
Y-axis up to 4,000 mm
Z-axis up to 1,000 mm
Others
In addition, we offer you services such as turning, cylindrical grinding, assembly, painting, as well as trial test field for gear drive trials with and without test load (for functional testing).
Have we sparked your interest?
You might also be interested in